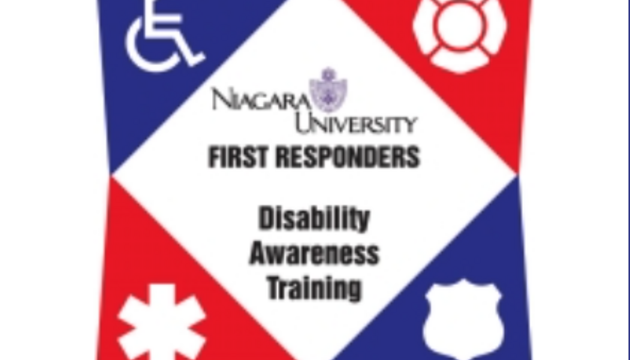 Law Enforcement Training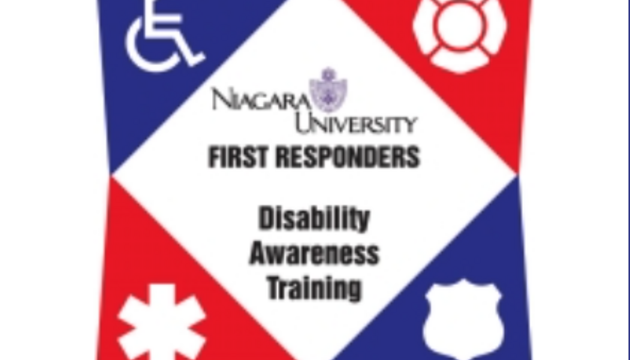 Description
PURPOSE: Disability awareness training has tailored a presentation for law enforcement. It brings together education on disabilities while enhancing sensitivity. The presentation includes the disabilities defined specific to law enforcement, people first language/etiquette and interaction skills, the disabled perspective, challenging behaviors and appropriate response, and current trends and topics, all relevant to law enforcement.
TEACHING STRATEGIES & ACTIVITIES: Disability awareness incorporates sensitivity training so the audience can empathize with the injustices individuals with disabilities face. Videos, extensive materials and resources, federal guidelines, and current best practices will highlight the content and allow for attendees to best respond and interact with all citizens in their community. The program will highlight the Niagara University created Recognize-Identify-Approach-Interaction-Response (RIAIR) model for customized for law enforcement.
RELATION AND IMPACT TO LAW ENFORCEMENT OFFICERS: The ability to respond appropriately to situations, whatever the magnitude, is essential in the initial interaction involving individuals. At least 50% of a patrol officer's interactions involve an individual with a disability and they are most often the first to respond. High profile events have exposed the lack of training and preparedness in responding to this population. This training addresses every area of response and specific interaction skills in encountering individuals with disabilities, challenges faced and how to overcome them, the Americans with Disabilities Act (ADA) and supports provided, victimization/abuse, identifying and working with service providers, and the latest initiatives and programs. This is the only comprehensive disability training for law enforcement in the United States.
Course Outline
Introduction and Overview
Person First Language and Communication
Encounters and Trends
Response and Outreach
Mental Illness interface with other disabilities
ADHD/ Learning Disability
Tourette Syndrome
Blind/Low vision
Deaf/Hard of Hearing
Physical Disabilities
Intellectual Disabilities
Autism Spectrum Disorder
Epilepsy/Seizure Disorder
Traumatic Brain Injury
Dementia